Explore some elegant and simple ways
to carry your essentials.
'' At Bhav Creations, innovative designs and tailor made solutions are the hallmark of our company.
We give great emphasis to product design and quality to offer you the satisfaction that you had always longed for. "
Designing Process is the soul of our work. We love having the ability to take ideas / inspiration to design to fabrication, and do it all Under One Roof. Our small team of designers and craftspeople work in unison to carefully consider an item's intended use, creates wear test samples, and then put it to the ultimate test.
Our commitment to the best quality and most durable product at a fair price is paramount. Our team produces by hand, blending classic techniques with modern mechanics, to achieve the best possible treatment within each step of production.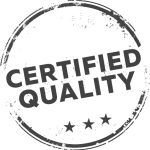 Innovative designs and tailor made solutions are the hallmark of our company. On an average 5 bags and 20 small leather goods of different designs are created every month, whilst we take pride in manufacturing articles reflecting the customers' mood boards whilst keeping in mind the design criteria and color combinations which reflect the territorial fashion.
A continuous research in the world market keeps us abreast with the present demands of our customers. We have our own experienced designers as well as have a tie-up with two professional European designers who keep sending us latest designs and patterns, which according to them are in vogue in various international fairs and fashion shows.We constantly strive to create products that have durability whilst being affordable.
Join our Newsleter for offers & updates