Established in 1984, after gaining 15 years of experience in the Carpet and Leather Goods manufacturing sector, our export performances were acknowledged in due course of time thus making us the most reputed manufacturers and Star Export House of Genuine Leather Goods.
The City of Joy, Kolkata, is the home to our factory. We have a modern and eco-friendly plant. Clean and pollution free complex helps in enhancing our workers' productivity.
At Bhav Creations, we strive to create affordable designs with ethically sourced leather. We care about the materials we use, the supplier who work with us, the team that we build and the partners we work with, it all roots back to our core ethos for us: Durability, Affordability and longevity.
Everything we create is value engineered, we constantly strive to foster an environment our collaboration with all our stakeholders that we work with-- our people, suppliers and our customer.
In addition to having zero tolerance for corruption, Bhav encourages social entrepreneurship by encouraging women to partner on free skill camps where local women can learn the art of hand crafting leather articles and becoming independent.

Bhav uses its own process controls, enabling us to offer the leather goods industry a hassle free experience at all times.

Affordable Prices
Exclusive and genuine Leather Products at affordable prices

Original Designs
Maximum of the exported designs are original

Certified Quality
Promise of the best quality & on time Deliveries

Skilled Artisans
Designs & Products crafted & created by skilled artisans
Quality Control
Quality continues to be the foremost concern of the company. The process to monitor it is initiated right from the initial stage of procuring raw material and continues till the final inspection of finished goods. This is to ensure that the leather used is adulteration-free and safe for skin while the utility and visual appeal is the best.
Leather being a natural product, minor hide defects, uneven grain, growth marks of the animal etc are always present in some parts based on this information, we prepare our customized Processes and Procedures Book, which determines the daily operation of our Leather Goods Quality Control Program.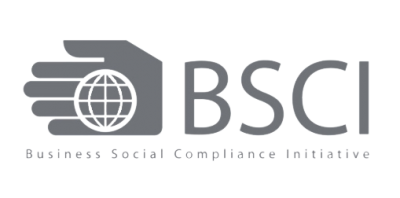 Our factory is BSCI Social Responsibility and MGB's Manufacturing Audit passed. We are also Govt. of India's recognized Export House and a registered member of the Federation of Indian Export Organisations (FIEO).
Join our Newsleter for offers & updates